About Us
The Mount Calvary Missionary Baptist Church is located in the sweet citrus city of Orange, Texas. The Church and its members throughout the years have played major roles in the spiritual growth and development in the lives of those who have made Orange their home.
The Mount Calvary Church Family is proud and grateful to God for our Church History. The Church has only had 3 Pastors in its over 90 years of existence. Here is a brief summary of those Pastors: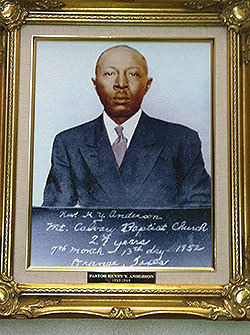 Rev. H.Y. Anderson was the founder of the Mount Calvary Baptist Church and served for 42 Years. Pastor Anderson served faithfully working hard throughout the years and was able to lead the congregation from Godfrey Street into a new worship location located at 612 N. 3rd Street. He was also able to leave the Church in the hands of a Spiritual Son of His Ministry... Rev. George H. Brown.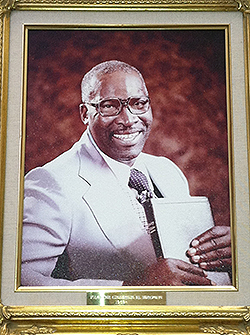 Rev. G.H. Brown continued to lead the congregation to higher heights in Christian Service. With his big smile, humble spirit, and spiritual preaching, the Church membership grew greatly and many souls came to know Christ. Pastor Brown led the congregation in countless areas of improvement. One of his most notable achievements was the construction of a new church sanctuary in which the Church currently worships. After 43 years of Pastoral leadership, Pastor Brown requested to serve as Pastor Emeritus after which the congregation called its current Pastor, Rev. Dr. John H. Smith Jr. who was also a Spiritual Son of Pastor Brown.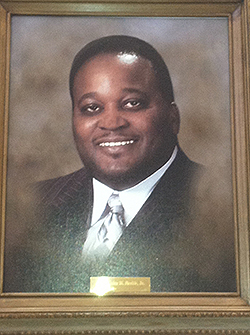 Under the leadership of Dr. Smith, the Mt. Calvary Church has continued to strive forward. Many new ministries have been birthed and many old desired traditions that make Mt. Calvary have its unique spiritual flavor are being restored.
A fresh vision from the Holy Spirit is upon us and we are thankful that you have taken the time to learn a little more about us. However, we do invite you as you are granted the opportunity to come and worship with us....you will be so glad you did.